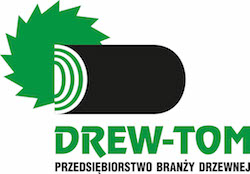 Woodindustry Company "DREW-TOM" Tomasz Lewandowski
Biala Gora 3
14-260 Lubawa
Telephone: +48 89 6459016, 603 091 512
E-mail: drewtom@op.pl
Production Profile:
– lumber and products from softwoods
– lumber and products from hardwoods
Company DREW-TOM, owned by Mr. Tomasz Lewandowski, has been operating on the Polish market since 1991.
It offers its clients:
Pine lumber
Beech lumber
Birch lumber
Ash lumber
Oak lumber
service of lumber drying
The company supply comprehensive hardwood and softwood lumber to large production plants in the woodindustry, as well as larger and smaller carpentry shops. An additional service offered by DREW-TOM is drying the lumber. Our regular customers value in particular the high quality of the services and products offered. Our plant is located in Biała Góra.