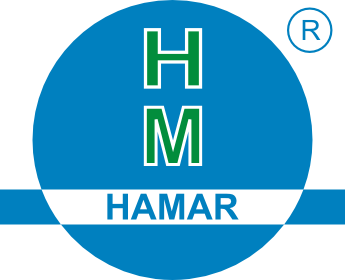 PRZEDSIĘBIORSTWO PRODUKCYJNO-USŁUGOWO-HANDLOWE HAMAR A.M. Benedykcińscy Spółka Jawn
ul. Reja 12 A
87-810 Włocławek
Telefon: +48 54 231 13 14
Fax: +48 54 231 13 34
E-mail: hamar@hamar.pl
"HAMAR" A.M. Benedykcińscy general partnership is a producer of wooden garden architecture and construction timber, known on European markets.
We offer our clients a wide range of products, including:
Garden architecture:
We make all kinds of wood fences, from low picket and hunting fences, through full curtain fences made of grooved lamellas, board fences, ending with an exclusive range of paneling fences.
Wood for construction:
Timber, boards
Pressure-impregnated construction timber for roof trusses: square timber, collar beams, battens, counter-battens
Shuttering wood, roof soffits
Floor boards and paneling
Kiln dried square timber and mounting strips
Kiln dried, planed structural elements
We have an extensive machine park, which allows us not only to quickly execute orders for products from the standard offer, but also to adapt it to the needs of our customers.