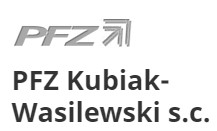 PFZ  Kubiak – Wasilewski s.c.
ul. Opolska 33
91-604 Łódź
Jacek KUBIAK (co-owner)  + 48 601 299933   jacek@pfz.pol.pl
Krzysztof WASILEWSKI (co-owner)  +48 500 106 404      krzysztof@pfz.pol.pl
A trading company, that offers modern technologies for the wood industry. Commercial and technical service.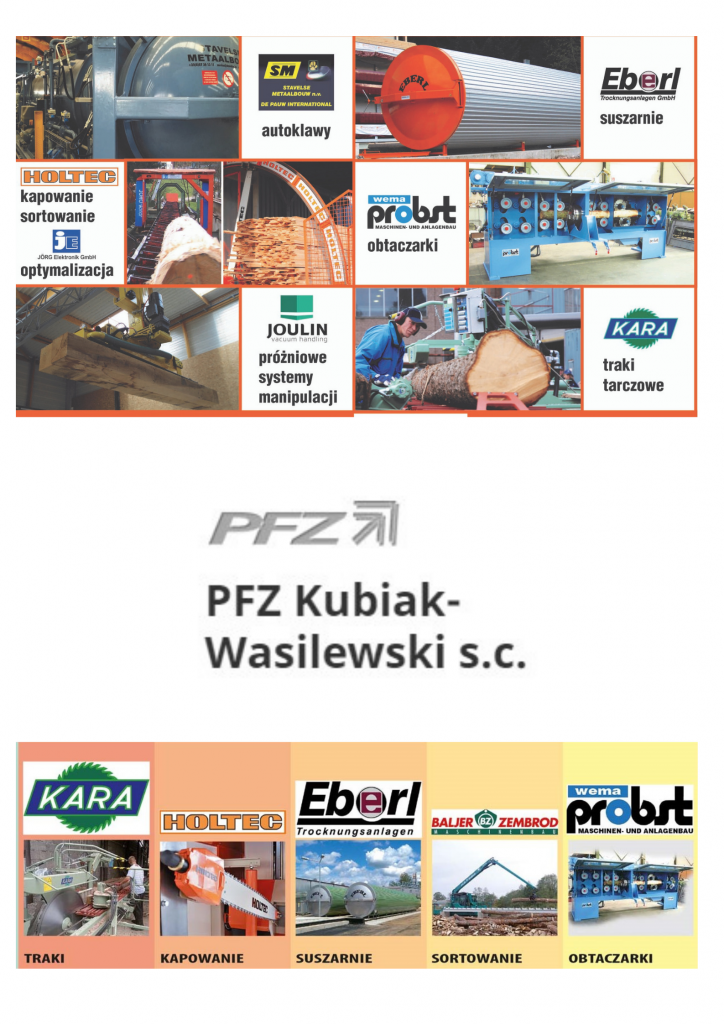 We started our activity in 2003 by participating in the DREMA fair, representing at that time the Finnish company Kallion Konepaja, the manufacturer of KARA circular saws. Over the next years, there were more and more companies that we represent in Poland and currently they are (in alphabetical order):
– Baljer & Zembrod – sorting wagons, debarkers, butt end reducers
– EBERL – energy-saving vacuum dryers, container kilns and special dryers
– HOLTEC – sorting plants for roundwood, saws and cross-cutting stations for packages and logs
– Jörg Elektronik – log measurement systems, also in 3D, loose materials measurement
– Joulin – vacuum grippers, systems for handling abrasive products and finished products
– Rudnick & Enners – chippers, conveyors, pellet plants
– Stavelse Metaalbouw – technologically advanced autoclaves, truss uprighters
– Wema Probst – round rot machines, debarkers for posts and stakes, raw material grinding lines with small diameters
We are available to our clients on mobile phones at any time of the day, also on weekends.