Grupa Burkietowicz Sp. J.
Ul. Kaliska 47
63-430 Odolanów
customer service office
tel.: +48 607 804 804
Email: wiazary@burkietowicz.pl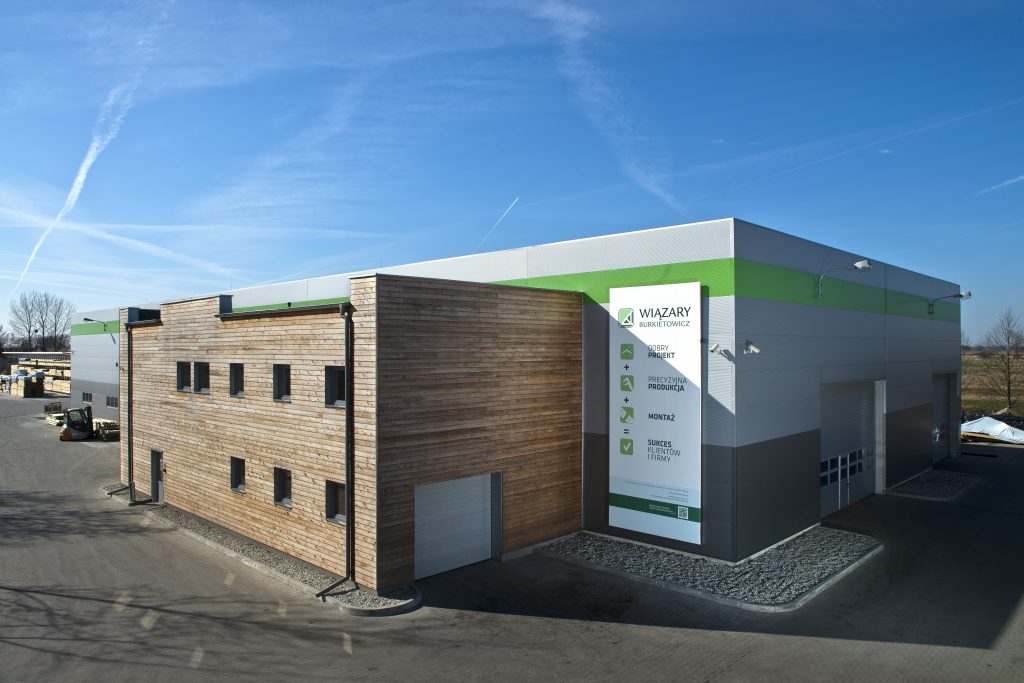 The company Wiązary Burkietowicz is the Polish leader in the production of prefabricated solid wood structures. Professionally responds to the needs of individual clients and business partners based on partnership relations and trust. The areas of specialization are: design, production and assembly of wooden structures as well as design and production of roofs. The main goal is to provide customers with a comprehensive offer and specialist support in the construction process. Behind today's innovative solutions, there are 125 years of experience in the wood industry. Since 1895, Wiązary Burkietowicz have been enjoying the position of a trusted supplier of construction wood and decorative elements. The source of success is many years of tradition, experience, development of the machine park, open communication and quick adaptation to customer needs. Together, we build the success of our clients.